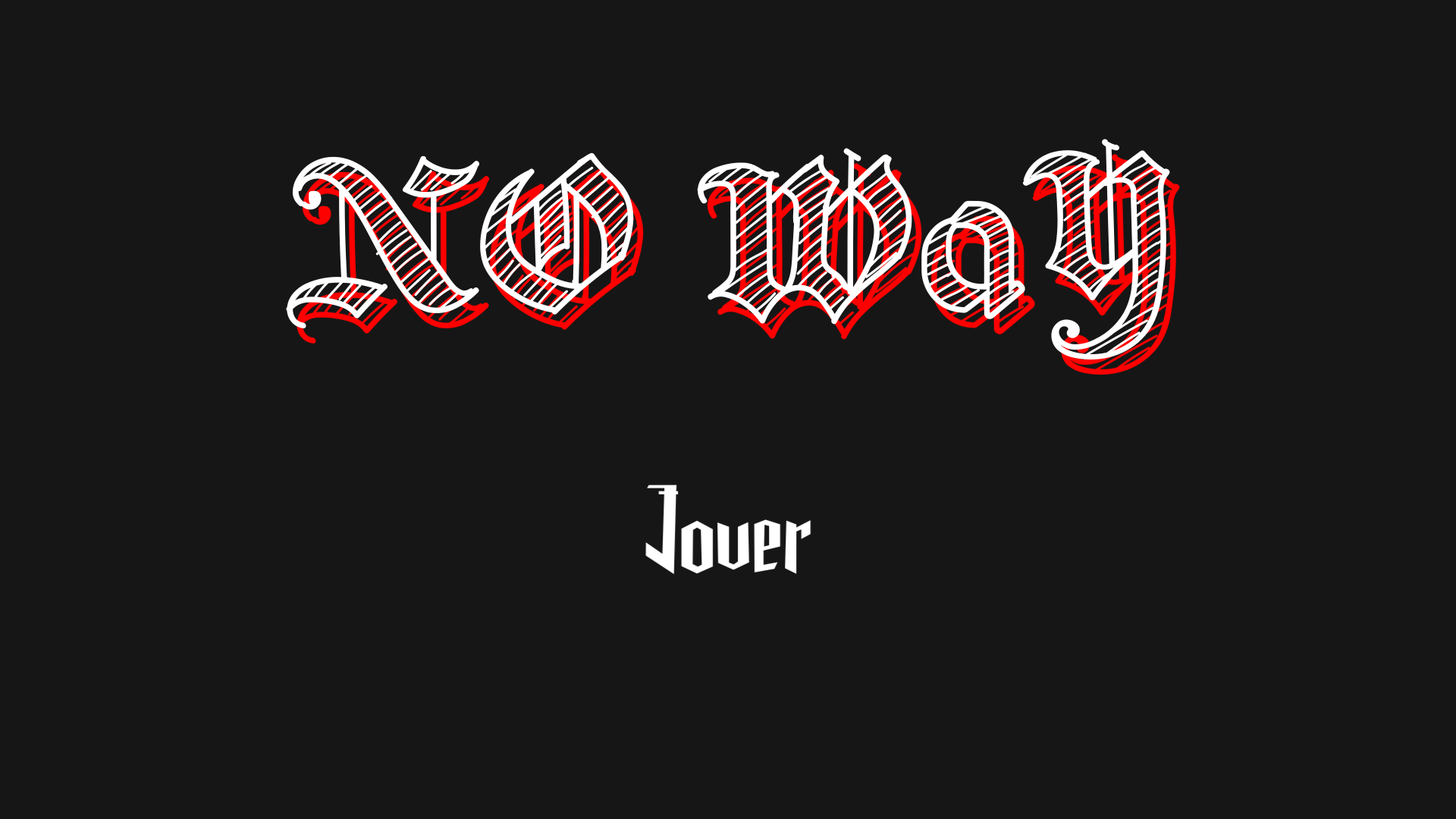 No Way
A downloadable game for Windows, macOS, and Linux
This is a french game, if you don't speak french you can still play the game, but you won't be able to read the history unlocked by playing it
---
Français
No Way est un jeu où le but est de sortir de l'endroit dans lequel vous êtes.
Chaque pièce possède trois portes, une seule d'entres-elle conduit à la suite, les autres contiennent soit des pièges, des objets, de l'équipement, un monstre ou tout simplement rien.
La phase de combat contre le monstre se déroule comme suit :
Vous devrez appuyer rapidement sur espace afin de ne pas vous faire battre, tout en renvoyant les attaques du monstre qui le rendront plus faible en appuyant sur Entrée.
Certaines pièces contiennent un code qui vous servira à déverrouiller une des archives dans le dossier du jeu. Ces archives contiennent l'histoire qui vous permettra de mieux comprendre le jeu
---
English
No Way is a game where the goal is to escape the place where you are.
Each room has three doors, only one of them leads to the next room, the other may contain traps, objets, equipement, monster or nothing.
The combat phase agaisnt the monster goes this way:
You'll have to press rapidly space to resist against the monster, while sending his attacks back by pressing Enter.
Some rooms have a secret code which will unlock one of the zip file next to the game folder. Those files contains the history of the game
---
Credits
Main Idea, Gameplay desing & motivation : Johanne Lamalle
Dev & drawings : Maxime Derzelle
Download
Click download now to get access to the following files: